Professional Roofing Services in Gerrards Cross
Professional Roofers in Gerrards Cross
For more than 60 years, Watford Roofing has been carrying out roof repairs as well as installing new roofs, tiling and slating, adding Velux windows, conducting chimney work and more throughout the Gerrards Cross area.
Roofers Near Me in Gerrards Cross
Watford Roofing is a well-established firm of professional roofers in Gerrards Cross. We have so much to offer both our domestic and commercial customers. Here are some of our more popular services…
Roofing Services in Gerrards Cross
Watford Roofing provides a variety of professional roofing services from installing or repairing flat and pitched roofs to slating, tiling and chimney work, our fully trained and experienced roofers are on hand to help across Gerrards Cross.
New Roofs in Gerrards Cross
If you are in Gerrards Cross and need a new roof, whether for a new build or replacing an existing roof, Watford Roofing has you covered… literally. Our experienced, professional roofers handle all aspects of the process from removing your original roof to the installation of the new as well as providing tiling, slating, leadwork, and more.
Roof Repairs in Gerrards Cross
A quick call to Watford Roofing is all it takes to sort those missing slates or solving problems with holes in your roof – our professional, experienced roofers can handle it all throughout Gerrards Cross.
Flat Roofing in Gerrards Cross
Watford Roofing are specialists when it comes to flat roofing – our professional team of roofers have the skills, tools, and experience to provide quality flat roofing installations and repairs in Gerrards Cross.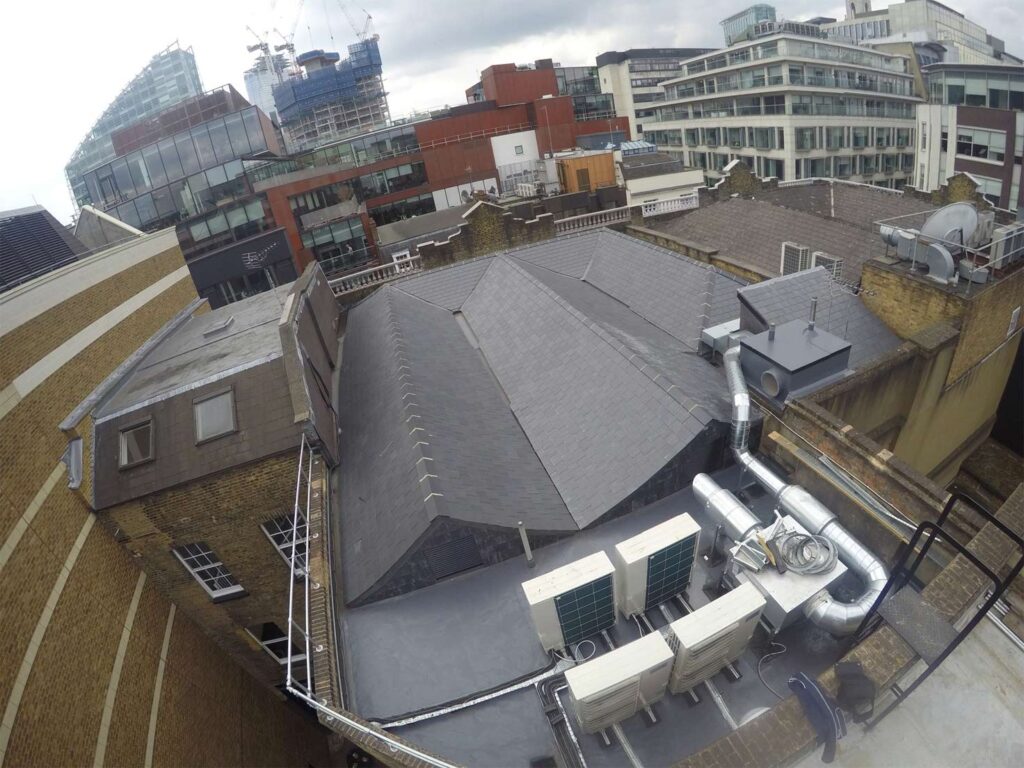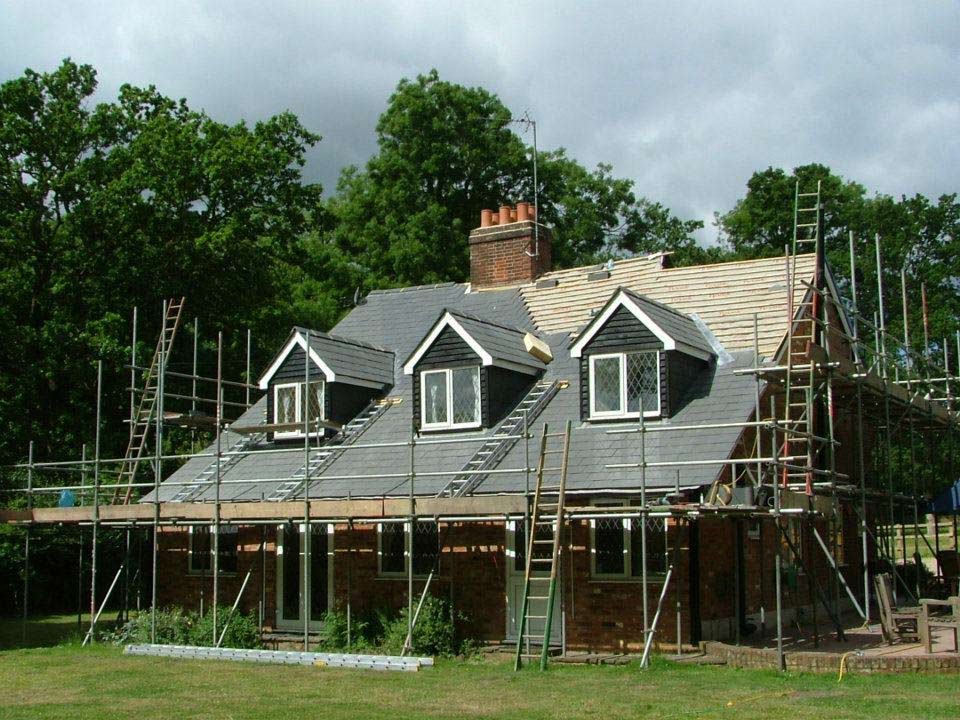 Tiling and Slating in Gerrards Cross
Watford Roofing can help both domestic and commercial clients across Gerrards Cross with the removal and replacement of tiling and slating as well as leadwork, other sealants and new battens. With an extensive selection of tiles and slates in stock, we always have something suitable for all types of roofs.
Fascias, Soffits, and Guttering
If your property's roofline needs replacing or repairing, look no further than Watford Roofing to handle the problem. Our skilled roofers can supply and install fascias, soffits, and guttering of the highest quality, with flawless results every time. We also offer roofline repair and maintenance solutions for our customers.
Other Roofing Services in Gerrards Cross
With our impressive range of auxiliary solutions, we can always help our Gerrards Cross customers with chimney work, 3-layer high-performance felt systems, lead roofs, clay tiles, Velux windows, gutter work, asbestos removal, and more. Call Watford Roofing today and see what we can do to help.
Our Gerrards Cross customers always receive the highest standard of service from our experienced, professional team of roofers – Watford Roofing are here to help.
For professional roofing services and more throughout Gerrards Cross, contact Watford Roofing today. Call us on 01923 770 770 or 07958 719744 to receive a free, no-obligation quote.