Professional Roofing Services in Northwood
Professional Roofers in Northwood
As anybody who has hired Watford Roofing in the past will be happy to testify, we deliver exceptional roofing services every time.
For more than 60 years, the people of Northwood have benefited from the skill and experience of our team of professional roofers. We install new roofs across the town, as well as repairing old ones. Whatever you need from us, we will rise to the challenge. Call us today to find out how we can help you with all of your roofing concerns.
Roofers Near Me in Northwood
As a well-established firm of professional roofers in Hertfordshire, we have much to offer our Northwood customers. Here are some of our more popular services…
Roofing Services in Northwood
No matter how large or small your roofing project might be, the team at Watford Roofing is happy to deal with it. We offer an extensive range of roofing services to customers across Northwood. Whatever your particular concerns might be – from minor repairs to major renovations – you can rely on us to perform an impeccable job every time.
Installing a new roof on a property is a major construction project by anybody's standard. At Watford Roofing, we have been doing this for the last six decades and can promise quality work and customer service. We deal with every aspect of the installation, from the initial design to fitting a guttering system.
Roof Repairs in Northwood
Roof repairs form a significant part of our workload across Northwood. We always recommend that roof repairs are dealt with as soon as possible to prevent the damage from getting worse. We deal with everything from pooling water and missing slates to water ingress and puncture holes in your roof. We promise a fast, effective, and long lasting solution.
Flat Roofing in Northwood
We are well-versed with installing flat roof systems throughout Northwood. What was once the preserve of commercial premises, has since become a popular roofing choice among our domestic customers. We install flat roofs with the same care and precision as we do their traditional pitched counterparts. This ensures quality results on every flat roofing project.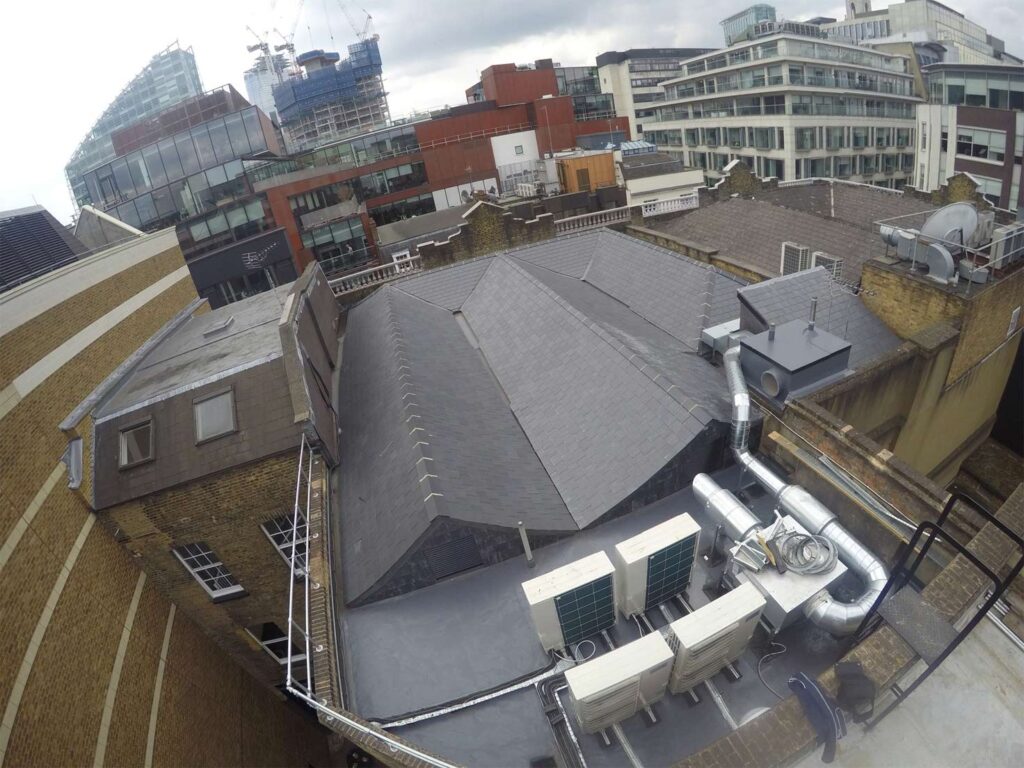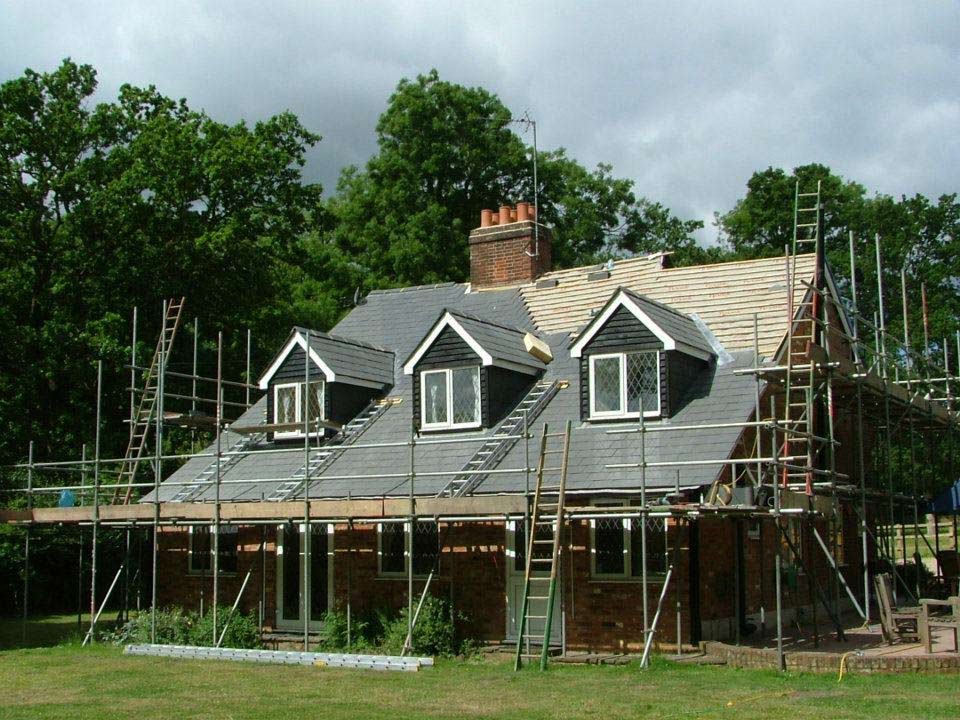 Tiling and Slating in Northwood
Here at Watford Roofing, we pride ourselves on the quality of our tiling and roofing services. We source high quality natural slates and ceramic tiles from local suppliers. These allow us to deliver the perfect finish for any roofing project. We also replace damaged slates, repoint any mortar work, and handle your leads, flashing, and other sealants.
Fascias, Soffits, and Guttering
To keep your attic space free from water damage or nesting birds, animals, and insects, you need to seal the gap underneath your eaves with a roofline. With our decades of experience, we design and fit fascias, soffits, and guttering to all manner of properties across Northwood, ensuring their roof cavities are suitably protected.
Other Roofing Services in Northwood
Our roofing services aren't just limited to installations and repairs. We provide a whole host of other roofing solutions to our customers across Northwood and its surrounding areas. From fixing a crooked chimney stack or fitting a high quality roofline, to removing asbestos or fitting Velux windows, we can handle it all.
Working out of our Rickmansworth office, it takes no time at all to reach our valued customers in nearby Northwood. Indeed, when the traffic is on our side, we can make the journey in under ten minutes. What this means for residents of Northwood is a prompt service and punctual service on every roofing job we agree to.
For professional roofing services and more throughout Northwood, contact Watford Roofing today. Call us on 01923 770 770 or 07958 719744 to receive a free, no-obligation quote.